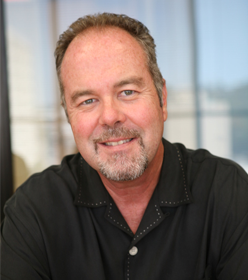 Gerry Philpott
President / CEO
Read Bio

Gerry Philpott has more than 40 years experience in digital media including the development and distribution of television programming. Over the years, he experienced firsthand the frustrations of not having compelling media research. He saw an opportunity to use the power of emerging media to reach consumers and capture their attitudes and opinions in a more relevant, efficient, and cost effective way. In 1997 he formed E-Poll Market Research enabling content providers and marketers to gather intelligence over the Internet and mobile technologies. Today, E-Poll delivers industry leading SaaS based research products to hundreds of top-tier agencies, brands and entertainment companies. Prior to starting E-Poll, Gerry oversaw the development and distribution of television programs at Gannett/Multimedia, and held various positions at ABC Television Network in New York prior to that.

Philpott is a graduate of the University of Santa Clara with degrees in Business and Psychology. He is a member of the Academy of Television Arts & Sciences (ATAS), and is a board member of two non-profit organizations.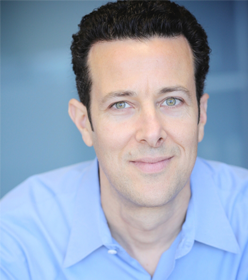 Stephen Anspach
CTO & SVP, Operations
Read Bio

An accomplished technology industry executive, Stephen Anspach has been recognized as an industry leader and was named one of the "Top 50 Internet Executives" in 1998.

At E-Poll, Stephen has built the foundation for delivering reliable results to our clients and is exceptional at translating client needs into technology solutions. His current area of focus is on expanding and enhancing the MediaSYNC product suite, melding a premium user experience with the power of the underlying Big Data provided by E-Poll's proprietary research.

Prior to joining E-Poll, Stephen was a founding member of Razorfish, Inc. where he was jointly responsible for the operations and management of the Los Angeles office and served on the Management Committee through the company's $55M IPO. Before Razorfish Stephen co-founded TAG media, an interactive services company specializing in the entertainment industry. At TAG media he was President and CTO, serving such clients as E! Online, Orion Pictures, and the NASA Ames Research Center.

Stephen's involvement with Internet technology predates the internet boom: he began studying the Internet's fundamental protocols long before the creation of the World Wide Web and pursued formal education at the University of Michigan and UCLA.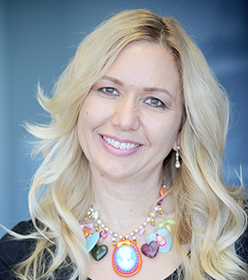 Michelle Waxman
SVP, Corporate Development
Read Bio

Michelle Waxman brings more than 20 years of entertainment and media experience to her role as Senior Vice President of Corporate Development for E-Poll Market Research. Michelle is passionate about exceeding clients' expectations and providing innovative, fresh ideas to help them succeed. By taking a consultative approach and building long-term client relationships, Michelle is able to take a proactive role in guiding clients' future research needs. She recognizes that the market is a dynamic playing field requiring a keen, perceptive eye as well as a collaborative effort and trust-building relationship with her clients. Prior to joining E-Poll, Michelle served as Vice President/General Sales Manager for international media group Pearson Television, as well as Vice President/Western Division Manager for independent distributor, ACI.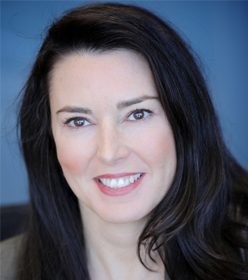 Mary Ann Farrell
SVP, Research
Read Bio

Mary Ann Farrell brings more than 20 years of consumer market research experience to E-Poll Market Research. Having worked on the client side, including Disney, Mattel and the Motion Picture Association of America, Mary Ann knows what it's like to be in the clients' shoes. That heightened understanding of our clients allowed her to successfully expand the company's suite of syndicated products and award winning, custom methodologies to deliver powerful, cost effective and accurate market research tools and methods. Prior to joining E-Poll, Mary Ann was Sr. Director, Worldwide Market Research for the Motion Picture Association of America and spent several years with Mattel as a Senior Analyst, providing strategic and creative direction to the Barbie brand.